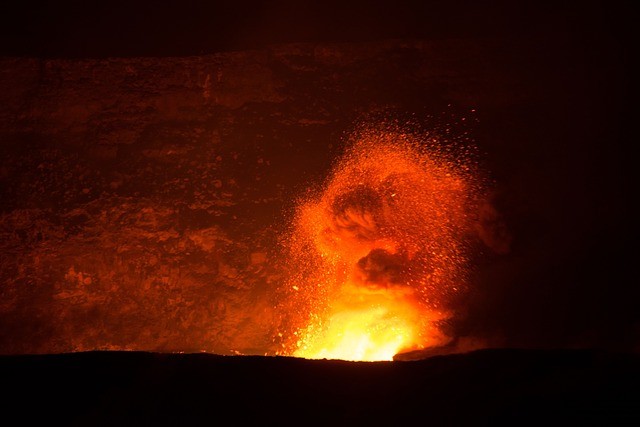 Geoscience Letters welcomes submissions to the new thematic series 'Volcanoes: Science and Applications'.
The Asia Oceania region is home to over 700 volcanoes active during the past 10,000 years, and is host to the largest share of the world's populations. Volcanic phenomena, the science of volcanology, and the impacts of volcanism on the natural and human environment are at the same time fascinating as they are of imminent societal relevance: Volcanic eruptions and their associated hazards affect over 10% of the world's population and interdisciplinary research is crucially important to improve hazard assessment and communication, monitoring, forecasting, and mitigation. This collection aims to cover contributions across multiple disciplines, and includes studies of volcanic activity from multiple scientific perspectives.
This SC is inspired by the Special Session at AOGS 2018, "SS09 - Volcanoes: Nature, Influence, Impact"
Submission instructions
Before submitting your manuscript, please ensure you have carefully read the Instructions for Authors for Geoscience Letters. The complete manuscript should be submitted through the Geoscience Letters submission system. To ensure that you submit to the correct thematic series please select the appropriate section in the drop-down menu upon submission. In addition, indicate within your cover letter that you wish your manuscript to be considered as part of the thematic series on 'Volcanoes: Science and Applications'. All submissions will undergo rigorous peer review and accepted articles will be published within the journal as a collection.
Deadline for submissions: 31st June 2022
Lead Guest Editor
Florian M. Schwandner, NASA Ames Research Center, U.S.A
Guest Editors
Kazuhisa Goto, The University of Tokyo, Japan
Eisuke Fujita, National Research Institute for Earth Science and Disaster Resilience (NIED), Japan
J. Gregory Shellnutt, National Taiwan Normal University (NTNU), Taiwan

Submissions will also benefit from the usual advantages of open access publication:
Rapid publication: Online submission, electronic peer review and production make the process of publishing your article simple and efficient
High visibility and international readership in your field: Open access publication ensures high visibility and maximum exposure for your work - anyone with online access can read your article
No space constraints: Publishing online means unlimited space for figures, extensive data and video footage
Authors retain copyright, licensing the article under a Creative Commons license: articles can be freely redistributed and reused as long as the article is correctly attributed
For editorial enquiries please contact preethi.raj@springernature.com.
Sign up for article alerts to keep updated on articles published in Geoscience Letters - including articles published in this thematic series!